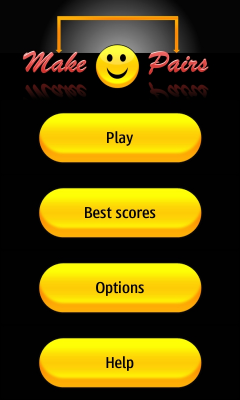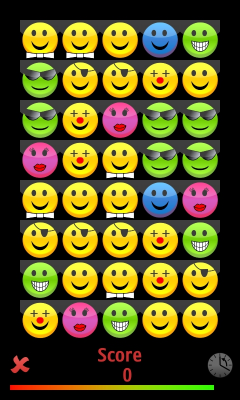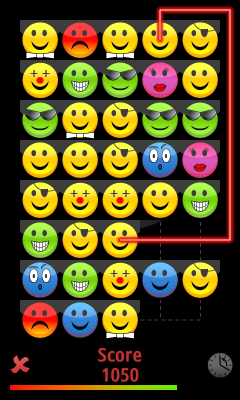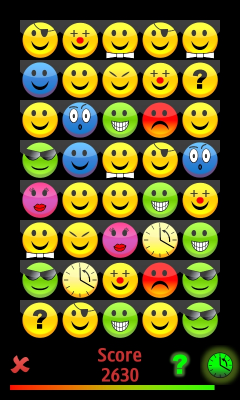 Compatible with bada 1.0.  Make Pairs is a colorful and funny casual game. 
The goal is to make pairs by clicking on two identical icons. It is 
possible to join together adjacent icons and also the ones that can be connected 
through the empty background with paths made up of three or fewer segments. 
The higher the level, the more difficult to complete the whole board. However, 
two special icons help complete the level: hint and time wildcards. 
Each pair of time or hint icons activate the corresponding wildcard, 
that can be used whenever the player needs them. 
Only one wildcard of each type can be activated. 
In other words, wildcards cannot be accumulated. 
Please, enjoy its music and the vibration special effects.
Download