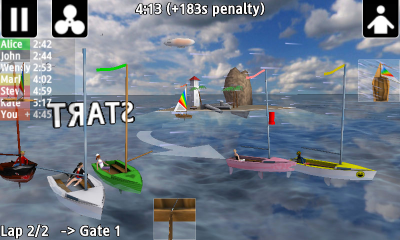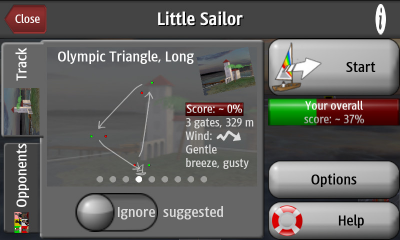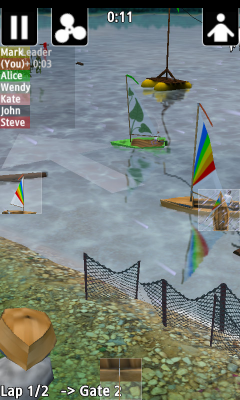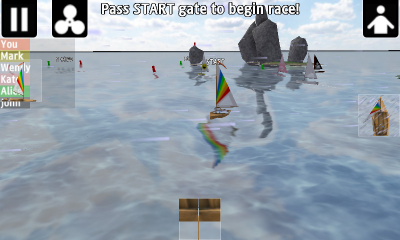 [bada Champion] Grand Prize winner of bada Global Developer Challenge!
★ ____WHAT'S NEW____ v4.4:
new simulation of water waves, improved: rendering of waves, simulation of yachts and gulls, GUI and tutorial v4.2: handles bada 1.0.0 stability problems, launches slightly faster, AI opponents are smarter. ____ABOUT____
Little Sailor is a sailing and motorboat simulator. Take Little Sailor with you and learn basics of sailing! See how wind force affects the sail and test your skills against AI opponents in a yacht race. Learn how to trim the sails to make the most use of wind energy. Discover when there is a risk of capsizing. Practice sailing downwind and upwind, tacking and gybing. Improve navigation skills, sail race strategy and tactics. ____FEATURES____
- 3D graphics - realistic simulation of sailboat and motorboat - six AI opponents, from newbies to experienced sailors - generator of custom tracks - adjustable weather conditions (wind strength, direction and variation) - shoals and dangerous areas - textual and graphical race summary - comparative sailing skill estimate - multi-touch and accelerometer control of rudder and sail - miscellaneous speed units (knots, m/s, km/h, mph) and distance units (meters, feet, yards) - target hint to help beginners - apparent wind and telltale indicators.