Warning! Upgrade at your own risk. May not work with all current firmwares.
1. Download the Latest Samsung Kies.
2. Connect your phone. (it may install drivers via windows, let it finish)
note: you cannot update firmware via bluetooth connection
3. Run Samsung Kies. (It will detect your phone automatically just wait)
4. Once Detected it will show you the current firmware of your phone.
(
Latest Firmware is S3850DXKK1/S3850OLBHKH1 (XTC) or (XTE)
)
5. Just click Firmware Upgrade, be sure your phone is fully charged and no other program is running to avoid firmware corruption. Dont do anything with your phone and just wait it to finish updating.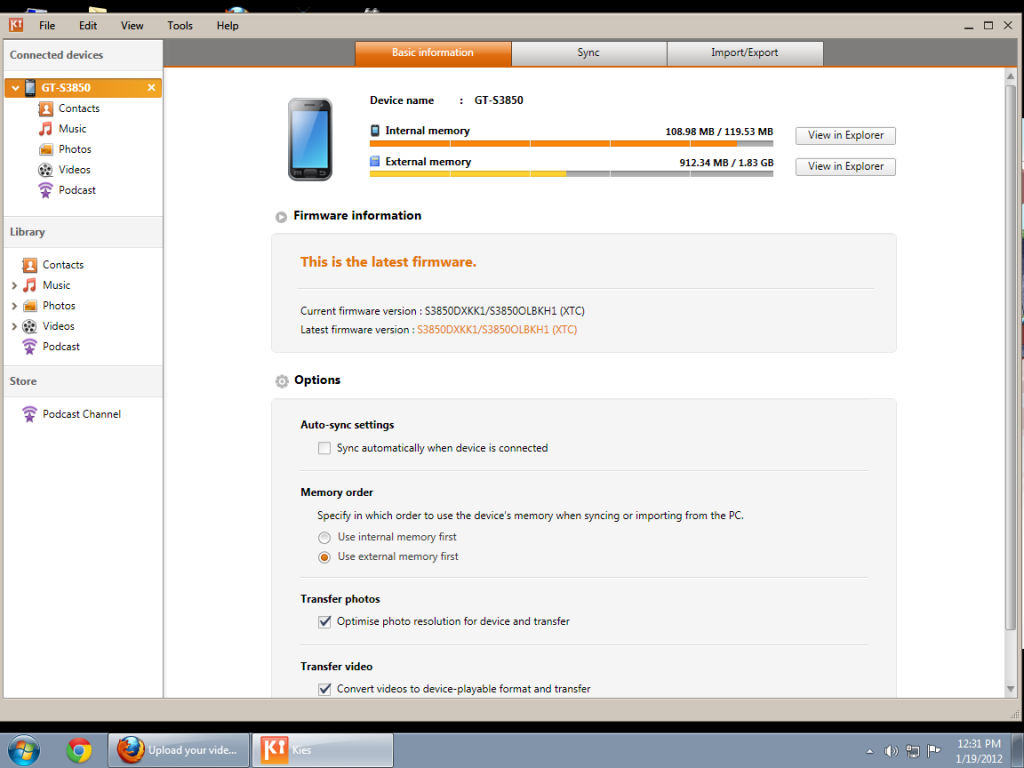 In action
Qwerty in action
(video uploaded)
Good Luck to all, a simple rep will be appreciated =)
If someone knows how to extract the firmware please pm me so I can upload it for the others having problems.
Update!!
Changing you phone's CSC
For those having problems with their old firmware kindly try this if it works.
1. On keypad type *#5239870*#
2. Select Pre-configuration
3. Enter *#27236*#
4. Select XTC and press Install
5. Phone will restart
Note: This will perform a Factory reset, Back-up all files saved in phone memory and contacts
Try again all the steps above if it works.
(Feedback if it works or not so we can find another solution)